News - Home
Lincolnshire Young Disabled Sportsperson of the Year Nominee
Published:
2017-11-13 16:26:00 |
Category:
Sport
---
Carre's Year 12 student, Leah Hall, has recently been shortlisted by Active Lincolnshire for the prestigious award of 'Young Disabled Sportsperson of the Year' at the Lincolnshire Sports Awards. Leah first started figure skating at the age of 8, having gained experience in roller skating and gymnastics prior to this. Leah started to compete in her local club and experienced a great deal of success, with four top 4 finishes. Within three years, Leah had qualified for National-level competitions, completing advanced grades 1-7 and reaching 'National 1'. This enabled Leah to compete at in National-level competitions and 'open' competitions across the country. In Leah's fist competition in 2011, Leah finished in 22nd position and started to take her interest in the sport further. She soon moved up to 'National 2' and completed half of 'National 3' with the ambition of competing at the national level in the future. In April 2016, Leah was struck by a severe case of Polyarticular Juvenile Idiopathic Arthritis and lost the use of her legs until July 2016, with treatment proving to be ineffective. By the end of July, doctors told Leah that it would be unlikely that she would be able to walk unassisted again.
By September 2016, Leah had started to learn to walk again, despite the pain that she was in. Leah was determined to get back onto the ice and skate again. By December, Leah had qualified to participate in Inclusive Skating, a national group of skaters with a variety of disabilities varying from epilepsy, cerebral palsy and amputees. This gave Leah the opportunity to skate again and to compete at the International level.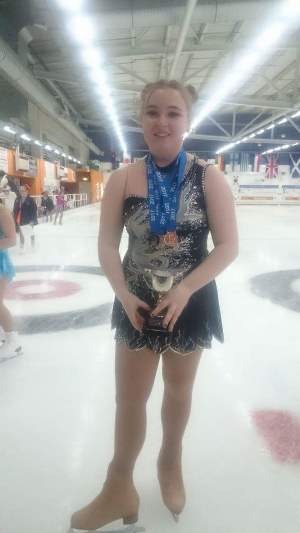 In April 2017, Leah competed in the National Inclusive Skating Championships, held in Glasgow. Leah achieved 2nd place in the 'elements' and 1st in the 'free programme', enabling Leah to gain the title of Junior National Runner-Up. Leah's success did not go unnoticed and she was nominated for the category of Young Disabled Sportsperson of the Year at the Lincolnshire Sports Awards in November 2017. Despite not winning the award, Leah was proud to be shortlisted and humbled that her success had been recognised. Leah now has the ambition of attending the National Inclusive Championships in 2018 and participate in the Vail, Colorado International in 2018 as well as retuning to Nationals at 'National 3' in the future.
We are extremely proud of the success of our students and Leah is no exception. Her story is an inspiration to us all and we look forward to hearing about her success in the sport in the future.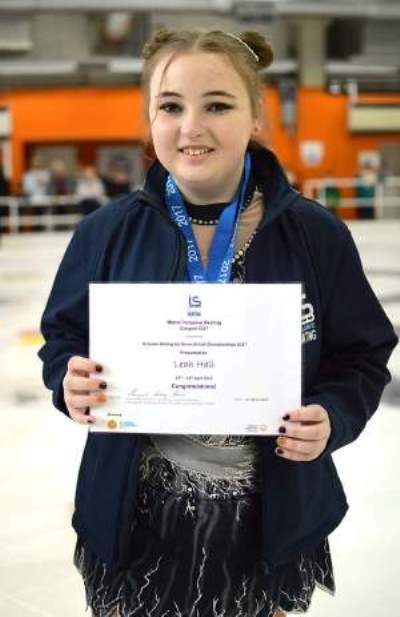 Read More News
Use the form below to filter the available news articles. You are able to filter by 'Article Title', 'Article Body' and 'Category' Once filtered click on a artcle to view it. To reset your filter select 'Reset'
Articles 1 to 17 of 17
Lincolnshire Young Disabled Sportsperson of the Year Nominee (Category: Sport, First Published: 13/11/2017)
Student Represents Great Britain at the World Triathlon Championships in Chicago. (Category: Sport, First Published: 12/10/2015)
Hopkins Crowned National Champion (Category: Sport, First Published: 21/07/2015)
Troop Marches On! (Category: Sport, First Published: 03/07/2015)
Student Collects Bronze Medal in Angling Trust National Event (Category: Sport, First Published: 30/06/2015)
Sports and Alternative Games Day - Friday 22 May 2015 (Category: Sport, First Published: 19/05/2015)
Student Plays Golf for England against Scotland (Category: Sport, First Published: 16/09/2014)
Student selected to play for the England Schools Golf team (Category: Sport, First Published: 03/07/2014)
Archery Update - Chris Brown - 16 July 2013 (Category: Sport, First Published: 17/07/2013)
Schools Golf Championship Victory (Category: Sport, First Published: 13/05/2013)
Olympic target for Chris (Category: Sport, First Published: 23/04/2013)
Primary School Sport Outreach (Category: Sport, First Published: 12/03/2012)
Olympic countdown at Carre's (Category: Sport, First Published: 28/03/2011)
Boston Fixtures Postponed (Category: Sport, First Published: 09/12/2010)
U13 School County Tennis Finals (Category: Sport, First Published: 13/09/2010)
World Cup success (Category: Sport, First Published: 23/06/2010)
Carre's Year 7's Compete in Regional 5-a-side Football Championships (Category: Sport, First Published: 07/02/2010)