News - Home
Christmas Dinner Held for Local Residents
Published:
2015-01-13 14:44:00 |
Category:
Dining Room
---
50 local residents were treated to a traditional Christmas dinner on Wednesday 3 December 2014. The dinner was the second one held following last year's successful inaugural event. Guests were entertained with music played by students and were waited on by prefects.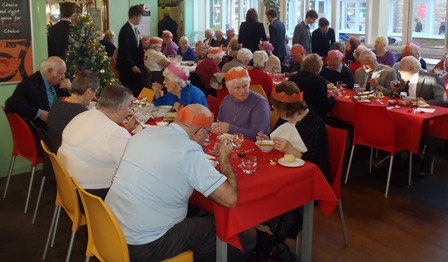 The cost of the meal was funded with money raised by the school's annual Sponsored Walk which took place in October.
Read More News
Use the form below to filter the available news articles. You are able to filter by 'Article Title', 'Article Body' and 'Category' Once filtered click on a artcle to view it. To reset your filter select 'Reset'
Articles 1 to 2 of 2
Christmas Dinner Held for Local Residents (Category: Dining Room, First Published: 13/01/2015)
Christmas Lunch Arrangements in the Chill (Category: Dining Room, First Published: 20/11/2014)